CE3 Electronics Inc. is a world class Electronics Manufacturing Services provider specializing in advanced printed circuit board assembly and complex cable and wire harness manufacturing.
Since 1985, CE3 Electronics has earned a solid reputation for providing the highest quality electronic products and manufacturing services on-time and at competitive pricing. Our clients come from a wide range of industry sectors that include aerospace, defense, marine, security, transportation, consumer products, gaming, medical, scientific, HVAC, telecom, material handling, and environmental. The dedicated staff at CE3 Electronics are the backbone of our success in the complex world of electronic/electrical manufacturing. Many of our technicians and operators have been with us for decades and their expertise is reflected in the care and attention given to each and every task performed. All operators and technicians have been professionally trained especially in ESD safeguarding practices and must be re-certified regularly according to electrical and other quality standards.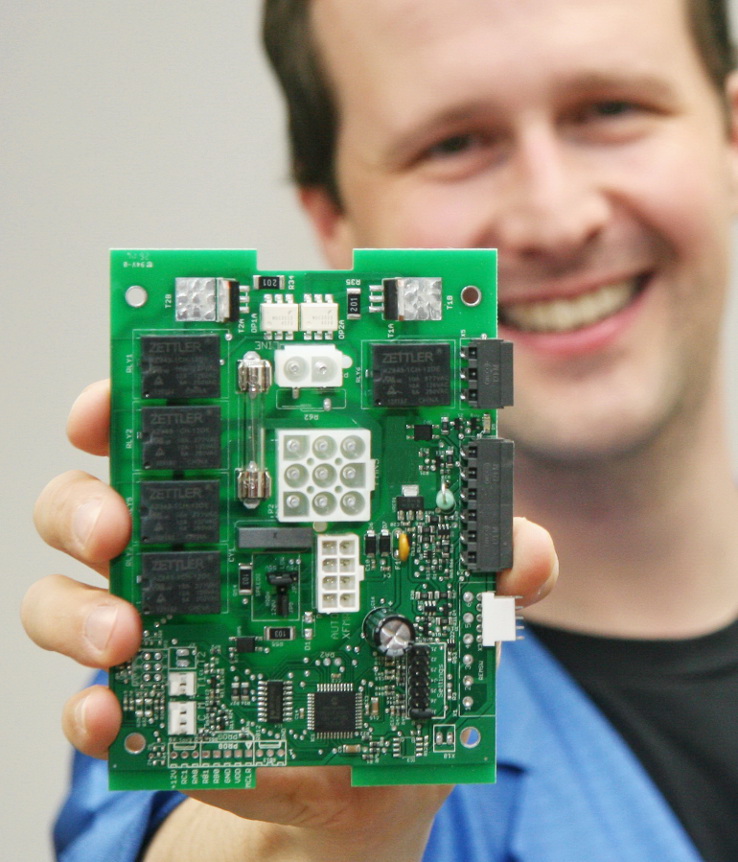 A top-tier electronics manufacturer with the following capabilities and services:
Partial & Full Turnkey Service
Leaded & Lead-free Process
Hybrid PCB Assemblies with Surface Mount, Through-hole & Selective-solder
Schematic Design, PCB Layout & Prototyping Services
Wire Harness & Cable Assembly
Custom-wound Magnetics
Conformal Coating & Potting
CE3 Electronics has the capability and expertise to handle many challenges.
Microprocessor-based control system design, electrical and power system design, PCB layout, prototyping, design for manufacturability, box build, panel assembly and systems integration, serialization, labeling and packaging. In addition, CE3 Electronics excels in the manufacture of complex cable and wire harnesses. As a system integrator, CE3 Electronics designs and manufactures industrial controls, power supplies, computing and data collection devices, recorders, GPS tracking systems, lighting and a multitude of other applications. Innovation and customer service are at the core of our culture. Our electronic design capabilities, skilled and highly trained staff, combined with continued investment in the latest production technologies and equipment make us Atlantic Canada's leading electronics systems design and manufacturing services provider.
Team
Our diverse team of highly trained and experienced professionals are the backbone of our success. Below are the heads of our operations in various departments.
Dedicated and Responsive Staff
Feel free to get in touch with Sales or any of our other departments for quick assistance.